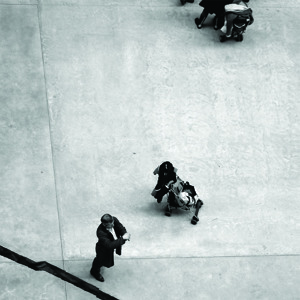 About 4 weeks ago I wrote a piece for this blog which I was genuinely proud of. Every so often the songs that feature on this blog conjure up some strong images and ideas for me and my favourite part of blogging is when these ideas translate into writing which, even if only for me, opens up another door into the same room as the song. The song was the latest single by Monument Valley, Your Cover Blown, and a few days a go i got a chance to meet the man AKA Ned Younger and have a quick chat about the new single, the tour and his lyrics.
Been busy? Good to see the single is out today.
Yeah the single is out today. It has been a busy time actually, I had a headline tour in March, then a few shows with Boy & Bear, and now of course I'm doing a few shows with Karima [Francis].
How did the Karima Francis shows come about?
I don't know really. I had heard of her but never heard her music till we started playing so it's cool to be on tour with her and get a chance to hear her play.
Has the tour been a good one?
Well Karima has been on a huge tour and I've kinda dipped in and out of it, I think we've only played about 8 shows together, this is the penultimate one before London on Thursday [TONIGHT!] at Hoxton Hall which I'm stoked for, it's sold out and it's a cool venue which I've never played before.
Would you say that with your songs and lyrics there is a particular subject matter or theme that inspires you, and which you tend to focus on more?
I write a lot when I'm walking around London, so I would say my subject matter is usually based on those walks in one way or another. I don't know if that counts really as it's quite overarching and within that there are lots of different themes.
[Various noises to suggest explain that that does count]
Obviously the last record that came out was based on found photographs and so the narratives tied in to those images and ideas.
Is that [walking around London] where the video for Your Cover Blown come from?
Yes basically, it all ties into the same thing. But the Your Cover Blown video is slightly different. The song is about a friend of mine that died a couple of years ago. One of my strongest memories of him was walking between these houses where I lived and where he lived and the video, basically, is me doing that walk.
Are there any of your lyrics that you are particularly proud of? Do you have a favourite Monument Valley lyric?
Haha that's a horrible question! I like the second verse of Your Cover's Blown, it's about a monument to the war dead in Euston.
What followed was me losing all pretence of being a journalist and succumbing to how much I love Your Cover's Blown and telling Ned exactly this.
It pretty much brought the interview to a fading close as we wandered back into The Cavern in Exeter and compared stories of labels, music friends and other such pleasantries. Sadly I had switched the mic off by this point but it is a testament to how friendly the guy is that he can strike up a conversation so easily with someone he had only met 5 minutes ago and who occasionally lapsed into slightly starstruck gibberish.
A real pleasure and a great example of the joys of  running a scruffy blog which is read by the right people at the right time.
marcus